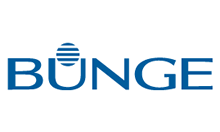 Director of Diversity and Inclusion, DLA Piper LLP (US)
Genhi Givings Bailey is responsible for leading the firm's efforts to recruit, retain, develop and advance diverse lawyers. Genhi works closely with firm leadership as well as Recruiting, Human Resources, Professional Development and Marketing to develop and implement programs designed to increase diversity within the firm and to promote a culture of inclusion. This includes developing and implementing initiatives that address issues such as work-life integration, the promotion and development of diverse lawyers, leadership and advancement opportunities, unconscious bias, emotional intelligence and unique barriers to success faced by certain groups. She also leads the firm's strategy on diversity pipeline development and implements several initiatives focused on encouraging students from underrepresented groups to pursue legal careers.
SHRM-SCP|Senior Manager, Talent Acquisition, GROWMARK Careers
Aubrey began her career with a Chicago-based IT Staffing Agency as a Technical Recruiter. In 2008, Aubrey became the Recruiting Manager for Morton Buildings, and in 2011, Aubrey joined GROWMARK as the Affirmative Action Manager where she implemented a company-wide Affirmative Action Program and initiated the early stages of a Diversity & Inclusion program. In 2014, Aubrey accepted the role of Senior Talent Acquisition Manager where her focus is leading a team of Recruiters to identify and attract top talent and engage the community to build brand awareness. Aubrey has earned her PHR and SHRM-SCP Certificates, Professional Recruiter Certification, and has served on the planning committee for Women Changing the Face of Agriculture since 2012. She was recently selected for the Illinois Ag Leadership Program, class of 2018.
Vice President and Senior Relationship Manager, Wells Fargo Food and Agribusiness
Jennifer joined Wells Fargo in 2015 to continue to grow the food and agribusiness focused specialty lending group within Commercial Banking and provide a local Wisconsin presence. Prior to joining Wells Fargo, Jennifer spent 15 years with GE Capital's Corporate Finance and Antares Capital groups. There she focused on risk underwriting and portfolio management for a wide range of industries including the last 3 years in the Food, Beverage & Agriculture group where Jennifer underwrote new business and managed a portfolio of over $400 million in senior loans consisting of customers throughout the U.S. and Canada.
Senior HR Consultant, Nationwide Agribusiness
Janine joined Nationwide Insurance in December of 1998. Janine graduated from Nebraska Wesleyan University in 1983 with a Bachelor of Science in Political Science and History and attended a year of law school at the University of Nebraska College of Law. During her varied career since college she has accumulated 7 years insurance-related experience ranging from corporate pension sales to Risk Manager for the Nebraska Association of County Officials self-insurance program. She has over 20 years' human resources experience in both the public and private sector. She received her Professional in Human Resources designation in December of 1996.
Head of Government Affairs, Aurora Cooperative
Dawn Caldwell, along with her husband, Matt and children, Kaydee and Emmet live near Edgar, Nebraska and have a ranch and fencing business. A 1994 graduate of UNL (B.S. Animal Science), Dawn spent 4 years working for the University of Nebraska Cooperative Extension Service and has spent the past 16 years working at the Aurora Cooperative; first as a livestock specialist and currently as Head of Government Affairs. Dawn is involved with the Nebraska Beef Council, NCBA, USFRA, and CommonGround, besides other local and state organizations. Dawn's most cherished role is that of wife and mom. She is an avid advocate for agriculture and encourages others in the industry to do what they can to share what agriculture means to them.
Manager of Sustainability, Deloitte Consulting, LLP
Blythe is a Manager at Deloitte Consulting and advises companies on sustainability strategy and supply chain sustainability. Her work is focused on the food and agriculture sectors, particularly around the issues of climate change, water, and food waste. Prior to Deloitte, Blythe spent three years in corporate responsibility consulting at Business for Social Responsibility. Blythe has an MBA from the Tuck School of Business at Dartmouth and a BA from Washington University in St. Louis.
Attorney, Faegre Baker Daniels
Rachael Dettmann Spiegel is a member of FaegreBD's food regulatory and litigation practice. Rachael has an extensive background analyzing FDA, USDA and state regulations affecting food and feed manufacturers. Her practice focuses on supporting food and agribusiness clients with litigation, regulatory and contracting matters. Rachael has extensive experience in developing FSMA compliance programs for food and agribusiness industry clients. Rachael's practice also focuses on litigation pertaining to food borne illness, personal injury and regulatory compliance. Prior to joining FeagreBD, Rachael was an agricultural economist at the USDA and CoBank, a Farm Credit Bank. Her in-depth understanding of business practices within the food industry, as well as her comprehensive knowledge of food, and ingredient supply chains helps her provide practical and effective support to food and agribusiness clients alike.
AgCo Business Integration Project Manager, Dow AgroSciences
At Dow AgroSciences, Megan DeVelvis is the AgCo Business Integration Project Manager, and holds a leadership position as post-Chairwoman, on the Women's Innovation Network. Megan created "Inclusion Champions" at Dow AgroSciences, instigating a formal presence for role-modeling inclusive behaviors on important decision-making teams. Megan has held roles in manufacturing, supply chain, marketing, IT and M&A in her 14-years with Dow. Megan also holds an advisory role for the Professional Early Career Organization at Dow AgroSciences.
Director, Business Solutions and eCommerce, CF Industries Holdings
As an advocate of the business, Christine and her team provide business value by applying new and innovative technologies and marrying them with successful business processes to meet the strategic objectives of the company. Christine comes with a wealth of industry experience ranging from Sales, Supply, Procurement, Sales Support, ERP and Portal Implementations, XML Messaging, SOX Compliances, and the transformation of Acquisitions. She has held several positions, including Director responsibilities in Sales and Informational Technology in her career at CF Industries, including the start-up of two new departments during transition and growing years at CF. She is involved in several industry organizations and currently serves as the Vice Chair on the AgGateway Board of Directors.
Risk Management Consultant, INTL FCStone Financial Inc.
Bailey Elchinger was born and raised on a small family hog operation in Coldwater, Michigan. Bailey exhibited livestock at local, state and national events while growing up and was very active in both 4-H and FFA. After high school Bailey served as a Michigan FFA state officer and attended Michigan State University majoring in Agribusiness Management. Bailey had numerous internships in the grain merchandising industry prior to graduation and started full time with INTL/FCStone in May of 2011 in the Bowling Green, Ohio office. As a Grain Risk Management Consultant she works with grain elevators, grain farmers, as well as livestock producers to help them manage the risks that they face in the commodity futures markets. Bailey married her husband Nick in September 2011, and they welcomed their first daughter, Parker in June 2015. They reside in Deshler, Ohio where they crop farm and co-own a large custom hay and straw baling business.
President, Cadena Bio, Inc.
Michele Fite is currently President of Cadena Bio, a Flagship Ventures company where she is leading a mission critical initiative to globally deploy their innovative carbohydrate science technology platform for transformative impact in human health for food nutrition and dietary supplements. Michele held a high-profile leadership role as President/Solae, LLC and Global Business Leader for DuPont's Nutrition & Health sector where she headed global strategy, planning, and operations. In her prior role as Vice President, Specialty Business in DuPont's Nutrition & Health sector, Michele victoriously held multiple concurrent leaderships. Michele has a passion for business performance, problem solving, and industry leadership combined with her genuineness and natural leadership talents in developing top-performing "A" teams have been the hallmark for her trajectory to senior leadership.
Group Leader, Bader Rutter
JoDee George is a group leader at Bader Rutter, the world's largest agricultural marketing agency. For 15 years she has developed and implemented business and marketing strategy to grow businesses in the agriculture, food and consumer products categories. Prior to joining Bader Rutter, JoDee held leadership positions at Kerry, Weber Shandwick, National Cattlemen's Beef Association and FleishmanHillard. She has an MBA from the Kelley School of Business at Indiana University and an MS in agricultural economics from Purdue University's College of Agriculture.
Consultant to Akin Gump Strauss Hauer & Feld
John Gilliland serves as consultant to Akin Gump Strauss Hauer & Feld, in Washington, D.C., where he advises clients on international trade and regulatory matters, with a particular focus on agriculture policy. Mr. Gilliland has represented a broad spectrum of grower and agribusiness interests. He represents clients on both international and domestic matters before the U.S. Congress, U.S. Department of Agriculture, the Office of the U.S. Trade Representative, and the U.S. State Department, as well as before the World Trade Organization. He serves on the board of the Emerging Democracies Institute, a think tank focused on democracy and governance in the Balkans, and is an Adjunct Professor of Law at American University's Washington College of Law.
Procurement Officer, Vice President Sourcing and Risk at Patterson Companies, Inc.
Susan is a trained economist, Chief Procurement Officer and Chief Commodity Risk Management executive who also has first hand experience of the impact of the Soviet Union breakup. Working with Latvia's Ministry of Agriculture during its transition from the Soviet Union and with the Central Bank of Mongolia during the time of the Asian banking crisis. She managed the procurement and commodity risk portfolios of two Fortune 500 companies through the financial crisis of 2008. Susan has made a career of turning market volatility into a competitive advantage. Susan is ideally positioned to provide guidance on how to navigate volatility while minimizing risk to the benefit of our organizations.
Vice president of Public Policy and Chief Sustainability Officer, DuPont
Krysta Harden is DuPont vice president of Public Policy and chief sustainability officer. Most recently, she served as deputy secretary of the U.S. Department of Agriculture, where she helped to shape food and agriculture policy, including leading the 2014 Farm Bill implementation. Prior to her service at the USDA, she served as National Association of Conservation Districts (NACD) CEO and Gordley Associates senior vice president, and spent 12 years on Capitol Hill holding roles as staff director for the House subcommittee on Peanuts and Tobacco and as chief of staff and press secretary for former Congressman Charles Hatcher. At USDA and throughout her career in agriculture, Ms. Harden has focused on advancing agriculture and expanding opportunities for women, youth, immigrants, socially disadvantaged producers, returning veterans and retirees.
Senior Vice President and Division Manager, U.S. Bank Food Industries
Elizabeth Hund head's U.S. Bank's Food Industries division and leads a team that provides financial solutions for companies involved in the production, processing and distribution of food and agriculture products. Hund joined U.S. Bank from RaboBank International, where she was responsible for the management of the Western Region. Previously she worked in Denver CO, for CoBank, National Bank for Cooperatives, where she was senior relationship manager, and for Coleman Natural Meats as chief financial officer. Prior, Hund worked as vice president of agribusiness at Colorado National Bank, which has since been acquired by U.S. Bank.Active in the national agriculture community, Hund is a member of the Farm Foundation Roundtable, a director of the National Western Stock Show Association, and a fellow of the California Agricultural Leadership Program.
Deputy Chief Information Officer for Policy and Planning, United States Department of Agriculture
Joyce Hunter is the Deputy Chief Information Officer for Policy and Planning for the Department of Agriculture. Ms. Hunter establishes the policy framework and oversees the Departments technology planning initiatives and lays the track for the future. Ms. Hunter and her team are responsible for Enterprise Architecture, Capitol Planning, IT Governance, FOIA, Privacy, Records Management, IT Workforce Planning and the Federal Information Technology Acquisition Reform Act (FITARA). With over 30 years' experience in the information technology industry, she has demonstrated a strong ability to build and sustain relationships with public/private stakeholders, develop and lead innovative projects and inter-agency initiatives. Ms. Hunter previously served as the CEO of Vulcan Enterprises, where she provided executive advisory, industry and federal business intelligence, policy evaluation analysis, and more.
Head, Finance North America, Syngenta
Jennifer is responsible for the overall financial performance delivery of $3.4b for the North America region. She brings broad knowledge of finance business partnering and operations to this role from both a global and North America perspective. In the 13 years she has been with Syngenta, Jennifer has held a variety of finance roles in commercial, marketing, global supply and finance services throughout the US and in Syngenta global headquarters in Basel, Switzerland. Prior to her current role, Jennifer was the finance business partner lead supporting the Marketing and Strategy function for North America. Before returning to the US, she was head of global Management Reporting based in Basel, Switzerland. Jennifer holds a Master of Business Administration from MIT Sloan School of Management in Cambridge, Massachusetts and a Bachelor of Arts in Economics from the University of North Carolina at Chapel Hill.
Vice President Global Education, INTL FCStone Financial Inc.
Richard Jelinek is Vice President Global Education at INTL FCStone Financial Inc. He is responsible for the development and execution of educational programs and collateral material on Agricultural Futures, Options and OTC markets to assist buy-side and sell-side price risk managers. Richard's tenure in the futures industry has always included marketing and educational efforts for agricultural target audiences including producers, women in agriculture, lenders, food processors, merchandisers, feed manufacturers, importers and exporters. Although his main focus is commercial hedgers, he also developed materials for the speculative side of the markets.
President and CEO, Animal Agriculture Alliance
Kay Johnson Smith is a native Virginian who has worked professionally with agriculture promotion and education for more than twenty-five years. She joined the Animal Agriculture Alliance as Executive Director in 1994, was named President and CEO in November 2011. She is a leading advisor to the ag and food industry on farm animal welfare issues, serves as a national spokesperson and has provided hundreds of presentations and media interviews on related matters. She serves as the industry liaison to USDA on farm animal welfare matters and coordinates U.S. agriculture input to international farm animal welfare initiatives, such as those of the World Health Organization for Animals' (OIE), International Standardization Organization (ISO) and the United Nations Food and Agriculture Organization (FAO).
CEO/Founder Half the Sky Leadership - The GKC Group
For over 20 years, Grace Killelea has been keenly focused on developing, supporting, mentoring, coaching, and connecting women. An accomplished human resource and talent executive, she retired as an SVP from a Fortune 50 company and in 2013 founded Half The Sky, a leadership development program for high potential women. The program now has over 350 graduates. Grace is a sought after keynote speaker and thought leader in the leadership space. She has created an outstanding network of women at every level and in diverse industries that support and promote women's advancement and achievement. This past January, her book "The Confidence Effect" was published and is a Top 10 Book for Women in Business on Amazon and was noted as one of the most important business books by Inc.com earlier this year.
Director, Food Protection and Defense Institute, University of Minnesota
Amy Kircher is the Director of the Food Protection and Defense Institute, a Department of Homeland Security Center of Excellence and an Assistant Professor in the College of Veterinary Medicine at the University of Minnesota. She leads the Centers initiatives and coordinates a research consortium of experts dedicated to protecting the food system through research and education. Her current research includes identification and warning of food disruptions through data fusion and analysis. She serves on several federal committees and working groups to advance public health preparedness. Prior, Dr. Kircher was the Command epidemiologist with the NORAD – US Northern Command (N-NC) Office of the Command Surgeon. Dr. Kircher has an extensive background in Homeland Security Defense, supporting operations and response during national disasters to include Hurricane Katrina, and H1N1. Dr. Kircher completed her Doctorate in Public Health at the University of North Carolina – Chapel Hill.
Senior Strategist, Bader Rutter
Anna Baxter Kirk is a senior strategist at Bader Rutter, a B2B marketing services agency focused on helping clients see things clearly to truly connect with customers and markets. She is an innovator, a challenger and an insight-seeker who focuses teams and brands toward the right 'due north.' Over Anna's 20-year career, she has focused on helping clients find order out of chaos in order to make smart brand strategy and marketing communications decisions. Her clients operate in insurance, healthcare, manufacturing, building efficiency, energy, agriculture, travel and consumer products.
Founder and CEO, Agrilyst
Allison Kopf is the founder and CEO of Agrilyst, a farm management and analytics platform for indoor farms. Agrilyst won the highly coveted Disrupt Cup at TechCrunch Disrupt in San Francisco last year and was featured by FastCompany as one of 2016's Most Innovative Companies. Prior to founding Agrilyst, she helped BrightFarms become one of the leading indoor agriculture companies in the US. She has a BS in Physics from Santa Clara University. You can find her on twitter at @allisonkopf.
Consultant, retired Global VP Dow AgroSciences
Kay finished her Dow AgroSciences career in December 2015 after more than 29 years. Kay served on the executive leadership team and for nine years, held three different Vice President positions: VP Business Development, Commercial VP Europe, Middle East and Africa and most recently, VP Government & Public Affairs and Sustainability. Throughout 2016, Kay has transitioned her career to a variety of things including Purdue University Entrepreneur in Residence, Butler University MBA Adjunct faculty and is in the early stages of starting her own consulting and coaching business. Kay is a member of BioCrossroads, AgriNovus Indiana, IN State Workforce Innovation Council and WIA Advisory Board. She previously served on the Executive Committee of European Crop Protection Association (ECPA), Food and Ag sector of BIO, CropLife Canada and several community boards. Kay received her bachelor's and master's degrees in mathematics from the University of Michigan and Central Michigan University, respectively.
Associate Consultant, McGhee Productivity Solutions
With over 15 years professional experience in a variety of industries, Brooke has a distinct passion to help others succeed. This is evident in the work she does with McGhee and across all facets of her life. With a strong background in the Insurance industry, experience in marketing and business development, Brooke is able to draw from a number of different perspectives. Wellness has always been a powerful influence in Brooke's approach to her career and her life. She is always looking for ways to support others in finding balance in their professional and personal lives.
Vice President Human Resources, Cargill Animal Protein at Cargill
Melissa Leick is the Vice President Global Human Resources for Cargills Animal Protein enterprise and the Regional HR Leader for Cargill North America. Melissa has created impact with senior leadership teams on organizational effectiveness, culture change, compensation transformation, and inclusion and diversity work developing emerging female leaders. Prior to Cargill, she worked for a United Health Group Senior Director of HR Operations where she led global HR operations and the HR Mergers and Acquisitions practice for one of their subsidiaries. She has worked in senior HR and marketing leadership roles for Novartis and Lawson Software in London, Singapore and Minneapolis. Melissa holds a Masters of Science, International Human Resource Management from Nottingham Trent University and a Bachelor of Arts, Communications from the University of Minnesota.
Principal in AgBioMet Technology Partners LLP
Lisa is a native West Texan, graduate of WTAMU. Began my career in as one of the first wave of female pharmaceutical sales representatives, left to work more in the dirt and closer to innovation. Have had the privilege of developing, implementing and creating diagnostics for the environmental chemistry markets utilizing antibodies for organic molecules and explosive compounds. Was with the first company to actively commercialize a field based diagnostic for the detection of Genetically Modified Traits in Soy and Corn, then moved into the development of technologies for rapid diagnostics for the detection of pathogens in the food safety market space. I took a 5 year detour back into the world of nucleic acid testing and rRNA method development and diagnostic market development to learn the molecular side of detection. 31 years of field work from hazardous waste to feed lots to food processing has led me to bring diagnostics to the market of agriculture and food safety, as they will become more related and reliant upon one another.
Risk Management Strategist, Cargill
Maria Camila Linares is a risk management strategist with Cargill Risk Management, specializing in grain, oilseeds and softs markets in Latin America, as well as currency risk in those countries. Based in Miami, Ms. Linares has an expertise in creating commodity price risk management solutions, specifically developing and implementing exchanged-based and OTC hedging solutions. She holds a Master's of Science (MS) degree in finance from Florida International University in Miami and a certificate in international business and finance from New York University (NYU). A native of Colombia, Ms. Linares earned a degree in industrial engineering from the Universidad de Los Andes. As an Associate Consultant with McGhee Productivity Solutions, Brooke is passionate about helping others create work-life balance and how to achieve their goals.
President and Founder, McGathey Commodities Broker Group
Virginia joined the Chicago Board of Trade in 1983, executing trades and managing risk while trading agricultural futures and options for clients from all over the world. She has provided daily market commentary for the CME group for the past 3 years and was featured in "I am American Business" image campaign for CNBC. In addition, Virginia does weekly commentary for RFD TV. She is also is a frequent contributor to the market commentary by Bloomberg, Fox Business, BNN, Sky News, CNBC, First Business, and the BBC among other prominent financial media organizations.
Partner, U.S. Head, Agricultural Finance, DLA Piper LLP
Arleen Nand is a finance partner at DLA Piper LLP, one of the world's largest law firms. In recent years, Arleen has structured, drafted and negotiated $18 billion of syndicated loan and project financings. She has served as lead counsel on numerous financings in the agribusiness industry, including cross-border credit facilities, syndicated loan transactions, asset-based and cash flow financings, convertible debt facilities, joint venture financings and senior and mezzanine transactions financings. Arleen is the outside general counsel of Produce Pay, Inc. and a member of DLA Piper's Financial Services Industry Steering Committee. Additionally, Arleen actively participates in many agribusiness trade organizations, writes for industry publications and speaks both domestically and internationally on agribusiness finance issues.
Advisor, Diversity Inclusion, Agrium Inc.
Amber joined Agrium in 2012 in a newly created role for the Women's Inclusion Network (AWLG), formerly known as the Agrium Women's Leadership Group. The vision of WIN is to recognize, develop and enable the potential of women in Agrium. Amber has since expanded her role to be an Advisor for Agrium's Diversity and Inclusion strategy and supports the company goals of creating a work environment where everyone is valued and respected. In 2013, Amber was honored to be named "Leader of the Year" during the inaugural Demeter Awards of Excellence. In 2014, Agrium received the award for "Company of the Year". Amber received her MBA from the University of Calgary in 2002 and also holds a BFA from the University of Victoria.
Vice President, Bunge North America
Martha Scott Poindexter is the Vice President of Government and Industry Affairs for Bunge North America. She heads the Washington office and leads government relations teams in the United States, Canada and Mexico after more than two decades on Capitol Hill. Before joining Bunge in October 2014, she was Minority Staff Director for the Senate Select Committee on Intelligence during the nation's focus on the "war on terror." Martha Scott also was staff director for the Senate Committee on Agriculture, Nutrition and Forestry, in charge of legislative and oversight work supporting food and farm bills, food safety and risk management reform. A native of Morgan City, MS where her family farms, she graduated from Mississippi State University. She resides in Alexandria, VA with her husband Robert Guenther.
DuPont Pioneer vice president, regional business director – U.S. & Canada
Steve leads commercial operations for Pioneer's U.S. and Canada business, including Sales, Marketing, Agronomy, Sales Support and Product Strategy – with the goal of delivering the outstanding Pioneer products and services that growers expect. Steve is a member of DuPont Pioneer Extended Leadership and a DuPont global champion promoting Diversity and Inclusion throughout the business. He is on the Board of Directors for the Agriculture Future of America (AFA) organization, which is dedicated to developing outstanding college men and women for careers in the agriculture and food industry. Steve began his career with DuPont Crop Protection in 1992 and held numerous sales and product management positions throughout the DuPont Agriculture business. He holds a Bachelor of Science degree in Ag Business from Iowa State University.
Independent Advisor and Former Director, Agribusiness Program, Harvard Business School
A recognized thought leader on the global agri-food industry, Mary Shelman works with companies, governments, and industry organizations as a board member and strategic adviser. Mary is the former Director of the Agribusiness Program at Harvard Business School and has served on the boards of Cook Simple, RiceTec, Stiftung Furst Lichtenstein, and the International Food and Agribusiness Management Association (IFAMA). She advises the Irish government on the strategic direction of the country's food industry, co-authoring the Pathways for Growth report that led to the creation of the world's first country brand based on sustainability. A native of Kentucky where she still owns a farm, Mary holds a BS in Chemical Engineering from the University of Kentucky and an MBA from Harvard Business School.
As CEO of Maracujá Solutions, Lisa Spicka uses her diverse background to help clients identify practical sustainability-based solutions which reduce supply chain risk, create supplier loyalty, improve brand reputation, and increase product quality. Lisa has worked extensively in the United States and Latin America since 1997 in the organic agriculture, food and dairy industry. She has held operations, project, procurement, and sustainability leadership roles for a spectrum of companies, ranging from non-profits to multi-billion dollar brands. In her roles, Lisa has led domestic and global initiatives that focus on supply chain integrity, food safety, organic certification, and sustainability management. She holds a Spanish degree from the University of Nebraska Lincoln, and graduated cum laude from Thunderbird School of Global Management, with a Global MBA in sustainable supply chain management.
Owner and Senior Advisor, The K2G Group, LLC
Libba Stanford is currently the owner and senior advisor at The K2G Group, LLC. She is a Certified GIS Professional, working in the agriculture industry for 20 years. Her areas of expertise include combining production agriculture with spatial technologies for creating expert systems. Before starting her consulting business Libba spent several years working for Monsanto Company, John Deere, The YMD Water management district and Mississippi State University. Libba has an MS of Science in Plant and Soil Sciences and a BS in Environmental Science.
Senior Director of Sustainability, Grocery Manufacturers Association
Meghan Stasz is the Senior Director, Sustainability for the Grocery Manufacturers Association in Washington, D.C. In this role, she works on issues such as waste, water, sourcing, energy, and other topics as they pertain to the food, beverage, and consumer products industry. Among other initiatives, Meghan is currently leading the Food Waste Reduction Alliance initiative- a cross-industry initiative to reduce food waste sent to landfill and increase food donation to food banks in the U.S. She also works extensively on packaging and recycling efforts. Meghan has over ten years of experience in the environmental sustainability field. Prior to GMA, she spent several years with the Environmental Defense Fund where she was the Project Manager of the organization's Farm and Food Policy Reform campaign.
Senior Advisory Counsel, Valero Renewable Fuels Company, LLC
Donna Taylor is Senior Advisory Counsel for Valero Renewable Fuels Company, LLC ("VRF"), an ethanol manufacturing company with 11 plants across the Midwest with its headquarters in San Antonio, Texas. Ms. Taylor has worked with VRF for 7 years, and before that served as regulatory counsel for several Valero refineries in Texas. Prior to moving to Texas, Ms. Taylor worked at the law firms of Paul Hastings, LLP and BakerHostetler in Washington, DC. Ms. Taylor is a graduate of the George Washington University Law School.
North America Market Funding Manager, Monsanto Company
Brittany Woods is the North America Market Funding Manager for Monsanto brands in Canada, the United States and Latin America North. Her responsibilities include determining grower and distribution market funding direction. She has worked for Monsanto since 2005, and holds a Bachelor of Science degree in genetics from the University of California, Davis and a Master's in Business Administration from Colorado State University. She currently resides in the St. Louis area with her husband, Jason, and children, Brooklyn and Eli.
Please reload
Available presentations from the 2016 Summit can be found below by clicking a speaker's name. The presentation password an be found in your event guide and on the WIA 2016 mobile app. Questions? Email cvita@highquestgroup.com .
Tuesday, September 27, 2016
Women in Risk Management Short Course and Lunch Hosted By INTL FCStone
Bailey Elchinger, Risk Management Consultant
Richard A. Jelinek, Vice President Global Education
1-The Importance of Price Risk Management
2-Commodity Jeopardy Challenge
3-OTC Markets - A Viable Risk Management Alternative
4-Structured Products - Practical Applications
The Future Faces of Farming - Embracing the Importance of Diversity
Krysta Harden, Vice President of Public Policy and Chief Sustainability Officer, DuPont
Turning Market Volatility into a Competitive Advantage
Susan Grelling, Procurement Officer, Vice President of Sourcing and Risk, Patterson Companies, Inc.
The Race for the White House and What it Means for Agriculture
John Gilliland, Consultant to Akin Gump Strauss Hauer & Feld
​
Keynote Address: Too Early to Declare Victory (Slides Not Available)
Martha Scott Poindexter, Vice President - Government and Industry Affairs, Bunge
​
Wednesday, September 28, 2016
Breakfast and Student Session: Perfecting the Elevator Pitch
Michele Fite, President, Cadena Bio, Inc.
Keynote Address: The Confidence Effect
Grace Killelea, CEO and Founder, Half the Sky Leadership - The GKC Group
Addressing Food Waste in the Agri-Food Supply Chain
Blythe Chorn, Manager of Sustainability, Deloitte Consulting, LLP
Meghan Stasz, Senior Director of Sustainability, Grocery Manufacturers Association
Selling in a Man's World (Slides Not Available)
Moderator: Jennifer Braasch, Senior Relationship Manager - Food & Agribusiness Group, Wells Fargo
Panelists: Dawn Caldwell, Head of Government Affairs, Aurora Cooperative
Steve Reno, VP - Regional Business Director - U.S. & Canada and Diversity & Inclusion Lead, DuPont
Influencing Perceptions of Animal Agriculture - Challenges and Opportunities
Kay Johnson Smith, President and CEO, Animal Agriculture Alliance
Leadership's Role in Building a Diverse Workforce
Melissa A. Leick, Vice President Human Resources, Cargill Animal Protein, Cargill
Tools for Effective Risk Management
Moderator: Virginia McGathey, President and Founder, McGathey Commodities Broker Group
Panelists: Maria Camila Linares, Hedging Solutions Latin America, Cargill Risk Management
Bailey Elchinger, Risk Mangement Consultant, INTL FCStone Financials Inc.
The Inevitability of Disruption: Marketing's Power Role (Slides Not Available)
JoDee George, Group Leader, Bader Rutter
Anna Baxter Kirk, Senior Strategist, Badder Rutter
The Challenges and Opportunity of Coexistence
Lisa Spicka, Founder and CEO, Maracuja Solutions
Going on Your Own: Keys to Success in Entrepreneurship
Kay Kuenker, Consultant, retired Global VP Dow AgroSciences
Libba Stanford, Owner and Senior Advisor, The K2G Group, LLC
Food Safety Modernization Act: A Case Study
Rachael Dettmann Spiegel, Associate, Faegre Baker Daniels LLP
Donna Taylor, Senior Advisory Counsel, Valero
Engaging in Fierce Conversations
Janine Bruder, PHR Senior HR Consultant, Nationwide Agribusiness
Things you can do TODAY to Take Back Your Life
Brooke E. Layman, Associate Consultant, McGhee Productivity Solutions
Building a Resilient Sector
Beth Sauerhaft, Senior Sustainability Advisor, Sustainability Consultant
​
WIA Innovation Hour: Perspectives on Innovation for a Sustainable Ag Sector
Amy Kircher, Director, Food Protection and Defense Institute, University of Minnesota
Allison Kopf, Founder & CEO, Agrilyst
Lisa D. Leier, Principal, AgBioMet Technology Partners LLP
Brittany Woods, North America Market Funding Manager, Monsanto Company
Thursday, September 29, 2017
Transforming the Workplace (Slides Not Available)
Moderator: Amber Northcut, Advisor, Diversity Inclusion, Agrium Inc.
Panelists: Genhi Givings Bailey, Director of Diversity and Inclusion, DLA Piper LLP (U.S.)
Aubrey (Freitag) Bastian, SHRM-SCP Senior Manager, Talent Acquisition, GROWMARK Careers
Megan DeVelvis, AgCo Business Integration Project Manager, Dow AgroSciences
The Changing Consumer and Implications for the Supply Chain
Mary Shelman, Independent Advisor and Former Director, Agribusiness Program, Harvard Business School
Executive Roundtable (Slides Not Available)
Moderator: Elizabeth Hund, Senior Vice President and Division Manager, U.S. Bank Food Industries
Panelists: Joyce Hunter, Deputy Chief Information Officer for Policy and Planning, USDA
Jennifer Jackson, Head of Finance North America, Syngenta
Arleen Nand, Partner, U.S. Head, Agricultural Finance, DLA Piper LLP
1st Farm Credit Services
ADAMA
ADM Fresno Trading
AgBioMet Technology Partners LLP
AgCountry Farm Credit Services
Agrex
Agrilyst
AgriBank, FCB
AgriMarketing
Agrium
Agri-View
AgStar Financial Services
AgTrax Technologies
Akin Gump
Allied Cooperative
American Agri-Women
American Farmland Trust
American Sugar Refining, Inc.
Andersen Schwarzmann
Animal Agriculture Alliance
Archer Daniels Midland Company
Aurora Cooperative
Aurora Organic Dairy
Australian Trade Commission
Bader Rutter
Baker Tilly
Bank of America Merrill Lynch
BASF
Basse Enterprises
Bayer CropScience
Beck Ag
Bella Baby
Betley Farms
Bloomberg News
Brian G Hildebrand Farms Ltd.
Bryan Cave LLP
Bunge
Cadena Bio, Inc.
Cargill
Centra Sota Cooperative
Central Farm Service
Ceres Solutions LLP
CF Industries
CGB Enterprises, Inc.
Channel (Monsanto)
Chapman and Cutler LLP
Charleston|Orwig
CHS, Inc.
Clearwater Seafoods Inc.
CME Group
Co-Alliance
CoBank
Compatible Technology International
Cooke Seafood USA
Corn Refiners Association
Countryside Cooperative
Crop Production Services, Inc./Agrium
Cultura Technologies LLC
Dairy Girl Network
Deloitte Consulting, LLP
Direct Contact Inc.
Diversified Search
DLA Piper
Donald Danforth Plant Science Center
Dow AgroSciencesup
Holman Fenwick Willan LLP
Husch Blackwell LLP
Illinois Soybean Association
Indiana Grain
ING Capital LLC
Innovation Center for U.S. Dairy
DuPont
DuPont Nutrition & Health
DuPont Pioneer
Effingham Equity
Envision Partners, LLC
EWOS Vietnam/Cargill Aqua Nutrition
Exacto Inc.
Export Development Canada (EDC)
Faegre Baker Daniels LLP
Farm Credit
Farmland Management Services
FCC Services
Ferrara Candy Company
FLM+
Full Circle Ag
Furst-McNess Company of Canada Limited
Gavilon Group, LLC
GEOSYS
Gowan Company
Grocery Manufacturers Association
GROWMARK, Inc.
Half the Sky Leadership for Women
Hancock Agricultural Investment Group
Hancock Farmland Services
Harvard Business School
Hefty Seed Company
Heifer International
HighQuest Gro
INTL FC Stone
IOI Loders Croklaan
Iowa Institute for Cooperatives
J Henry & Sons
J.P.Morgan Chase
J.R. Simplot Company
John Deere Company
K&L Gates
K-Coe Isom
Kansas Wheat Commission
Kent Corporation
Ketchum
Kincannon & Reed
Koch Fertilizer
Land O'Lakes
Landmark Services Cooperative
Landus Cooperative
Larta Institute
Lathrop & Gage LLP
Loredee Global Limited
Loveland Products, Inc
Maracuja Solutions
McGathey Commodities Broker Group
McGhee Productivity Solutions
MetLife Agricultural Finance
Mitsui & Co. (U.S.A.), Inc.
MKC Coop
Monsanto
Moore & Van Allen
National Corn Growers Association
National Crop Insurance Services
National FFA Foundation
Nationwide Insurance
NexSteppe, Inc.
North Central Farmers Elevator
Northern Illinois University College of Business
Novus International, Inc.
NuTech Seed, LLC
NutriQuest
OpenLink Agribusiness Solutions Group
Osborn & Barr Communications, Inc.
Ostara Nutrient Recovery Techonolgies, Inc.
Painchaud Performance Group
Patina Solutions
Patterson Companies, Inc.
Paulsen Marketing
Pearmine Farms Inc.
Perdue AgriBusiness
Pioneer Hi-Bred Hellas SA
Piper Jaffray
Praedium Ventures
Premier Cooperative
ProAg
Purdue Research Foundation
Purdue University, College of Agriculture
Quarry Hill Dairy, LLC
Rabobank
Radson Company
Restaurant Supply Chain Solutions
RFD-TV
River Valley Cooperative
Robert VanderEyk and Sons Dairy
Shook, Hardy & Bacon
Sierra Sky LLC
Smithfield Foods
South Dakota State University
Standing Partnership
Stateline Cooperative
Stoel Rives LLP
Sunrise Cooperative
Superior Ag
Sustainable Sourcing LLC
Syngenta
Teays River Investments, LLC
Texas A&M University
The Chicago Council on Global Affairs
The Context Network
The GKC Group
The Mennel Milling Company
The Mosaic Company
The Ohio State University
Thomson Reuters
Tyson Foods, Inc.
United Farmers Cooperative
United Soybean Board
United States Sugar Corporation
United Suppliers
University of Minnesota
University of Wisconsin - Madison
U.S. Bank Food Industries
USDA National Agricultural Statistics Service
U. S. Feed Grains Council
US Foods
Valero
Virginia Department of Agriculture
Virginia Tech
Wells Fargo
Western United States Agricultural Trade Association
Zoetis
2016 DEMETER AWARD OF EXCELLENCE RECIPIENTS
Leader of the Year
Stefanie Jill Fogel is partner and co-chair of DLA Piper's Global Food and Beverage Sector. DLA Piper is one of the world's largest law firms with more than 4,000 attorneys located in more than 90 offices across the world. Fogel's practice focuses on cross border regulatory compliance, food safety, supply chain and distribution risks, and recall and government investigation assessment and response.
She is recognized with the WIA Demeter Award for her work in co-founding the law firm's Leadership Alliance for Women (LAW) Program, an initiative launched to help develop, retain and promote women lawyers in the firm's global environment. LAW fosters internal networking, facilitates the flow of information, and empowers women lawyers by developing leadership skills and creating business development opportunities. LAW regularly hosts national Speaker Series video conference presentations focused on leadership and business development, which are available to DLA Piper employees as well as all women lawyers. It also hosts the well-known Global Women's Leadership Summit.
Innovator of the Year
As founder and president of Dairy Girl Network, Laura Daniels has been recognized for her vision in forming this network that includes dairy farmers, dairy professionals and employees on a dairy. Established in 2014, this non-profit organization now has over 1,200 members and more than 3,000 Facebook followers. It will host its first Dairy Girl National conference this November in Minneapolis, along with its multiple networking events held throughout the year.
The network also has an active board of directors and support of major businesses in the sector. "Because of Laura's insight and vision, a very real need has been met for women in the dairy industry to connect with other women and find opportunities for comradery, experience-sharing and personal development," said LuAnn Troxel, the Dairy Girl Network leadership team member who nominated Daniels. "It has truly been inspirational to see this network grow."
Company of the Year
Syngenta, a leading agriculture company helping to improve global food security by enabling millions of farmers to make better use of available resources, includes 28,000 people in more than 90 countries. The company is committed to a diverse and inclusive workplace, evidenced by the launch in 2014 of a Global Diversity & Inclusion (D&I) policy to leverage the company's differences, catalyze innovation, maximize performance and create business value. This expanded to offering programming in a range of areas such as Women's Leadership, African American Leadership, Young Leader Development and an LGBTQ Leaders & Allies group.
Recent programming by the Women's Leadership Group has included Lunch 'n Learn sessions featuring women agribusiness executives, professional development seminars in the areas of coaching and networking, Syngenta career pathing and advice, and local volunteer opportunities. Earlier this year, Syngenta rolled out training on unconscious bias to help employees identify their own challenges based on their unique experiences and backgrounds
Michelle Marks

University os Wisconsin - Madison | Doctor of Philosophy: Plant Pathology | Sponsored by Nationwide Insurance

Katherynne Padilla

Texas A&M University | Masters of Agricultural Business | Sponsored by Metlife Insurance

Josey Pukrop

Purdue University | Masters of Science: Animal Science/Ruminant Nutrition | Sponsored by Mitsui

Allison Pullin

Ohio State University | Masters in Science: Animal Science-Animal Welfare & Behavior | Sponsored by Novus

Claudette Reyes

Texas A&M University | Masters in Agribusiness: Agricultural Economics, Agribusiness | Sponsored by Agrex

Amanda Rogers

Virginia Tech | Dual Bachelor's Degree: Agribusiness Management and Animal & Poultry Sciences | Sponsored by Virginia Department of Agriculture

Devon Smolak

Texas A&M University | Masters in Agribusiness | Sponsored by HighQuest Group

Paige Stevenson

Purdue University | Bachelor of Science in Agribusiness: Agricultural Economics | Sponsored by Mitsui

Emily Wisely

University of Delaware | BS-Pre-Veterinary Medicine & Animal Biosciences | Sponsored by HighQuest Group