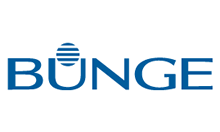 Faegre Baker Daniels LLP
Farm Credit East, ACA
ADAMA
AdFarm
Afgritech LLC
AgCareers.com
AGCO
AgCountry Farm Credit Services
AgFirst Farm Credit Bank
Agrex Inc.
AgriBank, FCB
Agricultural Utilization Research Institute
Agrinos
Agrium Inc.
AgTrax Technologies
Allianz Global Investors Capital
American Agri-Women
American Crystal Sugar Company
American Farm Bureau Federation
American National CattleWomen, Inc.
Animal Nutrition Systems
Ardent Mills
Arysta LifeSciences
Aurora Cooperatives
Ava Winery
Bader Rutter
BASF
Bose Public Affairs Group LLC
Brandt Consolidated, Inc.
Brownfield Farm Radio Network
Bryan Cave LLP
Buffalo Wild Wings
Bunge
Bushel
CadenaBio
Cargill, Inc.
Central Valley Ag
Ceres Solutions Cooperative
CF Industries
CFS
CGB Enterprises, Inc.
Charleston | Orwig
Chicago Council on Global Affairs, The
Christensen Farms & Feedlots
CHS
CME Group
Co-Alliance
CoBank
Coca-Cola Company, The
Compass Minerals
Compeer Financial
Conagra Foods
Consolidated Grain and Barge
Context Network
Cooperatives Farmers Elevator
Countryside Cooperative
Crop Production Services
Cultura Technologies
Dairy Management
Deloitte & Touche LLP
DLA Piper LLP
Dow AgroSciences
Duncanson Growers
DuPont Pioneer
Effingham Equity
Equity, The
Ernst & Young
Exacto, Inc.
Farm Journal Media
Farm Progress
Farmers Pride
FarmHer
FarmLogs
Farrell Growth Group
Fastline Media Group
Federated Co-operatives Limited
FMC
Foundation for Food & Agriculture Research
Full Circle Ag
Furst-McNess Company of Canada Ltd.
Gavilon Group, LLC
Gislason & Hunter LLP
Gold Star Dairy Farms LLC
Gro Intelligence
Global Talent Solutions
GROWMARK, Inc.
Harvest Land Co-op
Heifer International
Highland Family Farms
Harvard Business School
HighQuest Group
Holmes Murphy
Husch Blackwell LLP
Illinois Soybean Association
Inari Ag
Indiana University
ING Capital LLC
Innovation Center For U.S. Dairy
INTL FCStone
Intrexon Corporation
Iowa Institute for Cooperatives
Iowa State University Extension and Outreach
J.R. Simplot Company
Jamestown/Stutsman Development Corporation
JBS
K-Coe Isom
K&L Gates LLP
Kansas State University
Keithly Williams Seeds
Kellogg Company
Kemin Industries
Kennedy Rice
Ketchum
Kincanna & Reed
Land O'Lakes Inc.
Look East
Loveland Products
Mary Shelman Group
McGathey Commodities Broker Group
McKee, Voorhees & Sease, PLC
Meredith Agrimedia
Meros Consulting
Minnesota FFA Foundation
Minnesota Pork, Inc./C Larson Family Farms
Monsanto Company
National Crop Insurance Services
National FFA Foundation
National Pork Board
Nationwide
Nichino America
North Carolina Biotechnology Center
Novus International, Inc.
Ohio State University
​
OpenLink
Oregon State University
Pacificor LLC
Padilla
Patterson Companies, Inc.
Paul Dotterer & Sons Inc.
Paulsen
Pink Tractor Magazine
Pipeline Foods
Piper Jaffray & Co.
ProAg
Prosperity Consulting
Quarry Hill Dairy, LLC
Red River Farm Network
Rabobank International
Richardson International Limited
River Valley Cooperative
Romo Incentives Group
Seaboard Corporation
Security Seed and Chemical
Smithfield Foods, Inc.
Soil Basics Corporation
Solentra
South Dakota FFA Foundation
South Dakota Innovation Partners
South Dakota Wheat Growers
Standing Partnership
Stoel Rives LLP
Sugar Association, The
Sunrise Cooperative
Syngenta
T-Bar Dairy
Tennesse State University
TerraMar Ingredients, LLC
Texas A&M Agrilife Research
Texas A&M University
Texas Tech
Thunder Seed
Tonisity
Transition Point Business Advisors
Tyson Foods
UFA Cooperative Ltd.
United States Sugar Corporation
University of Delaware
University Economic Development
University of Florida
University of Georgia
University of Minnesota
University of Missouri
US Bank Food Industries
US Foods
US Grains Council
Vance Publishing
Valor Victoria
Vander Horst Dairies of Texas
Vega Coffee
Vertellus Holding LLC
Vetter Strategic Consulting
Vincit Group
VistaComm
Wells Fargo
Wenck
Westchester Agriculture Asset Management
Wheat Growers
WinField United
Zinpro Corporation
Zoetis
Available presentations from the 2017 Summit can be found below by clicking a session title. The presentation password an be found in your event guide and on the WIA 2017 mobile app. Questions? Email cvita@highquestgroup.com .
Tuesday, September 26, 2017
Wednesday, September 27, 2017
Thursday, September 28, 2017
2017 DEMETER AWARD OF EXCELLENCE RECIPIENTS
Leader of the Year
Kelly Stevens is the Diversity and Inclusion Consultant at Buffalo Wild Wings. Prior to her time at BWW, Kelly worked in D & I at both Ameriprise Financial and Best Buy. She is currently responsible for the strategy, planning, implementation, and leading of all D & I programs and initiatives at B-Dubs. Her goal? Attract, develop, engage, and retain diverse talent throughout the organization, ensuring each and every BWW is an inclusive environment where everyone can be their very best. D&I is still a relatively young formalized function at B-Dubs so there is a lot to be done. Since her arrival, Kelly has led the effort to launch Team Member Diversity Networks (LGBT and military/veteran) as well as 9 Regional Women's Field Leadership Forums and the Home Office Women's Leadership Forum which are spin-offs of the National Women's Field Leadership Forum (WFLF). Forums focus on Leadership Development, Education and Awareness, Community Connections, and Business Impact. Approximately 400 women are part of the Leadership Forums offered at Buffalo Wild Wings to help further their career and build their networks. Kelly's love of people is her passion and this carries through in her work today. She lives in Shakopee, MN with her husband and two boys spending time learning about video games and cheering loudly on the football field.
Innovator of the Year
Summer Butler is the director for shopper marketing at The Coca-Cola Company where she is responsible for building the retail strategy for football & meals across a portfolio of brands. Summer joined Coca-Cola in 2011 after working with Georgia-Pacific on shopper insights, as well as The Nielsen Company. She has held several positions of increasing responsibility including commercial group director for the tea category, a role that was instrumental in propelling Gold Peak to double-digit growth in 2015, and manager of shopper insights. Summer is actively involved in the community. She spearheaded The Coca-Cola Women's LINC program where she successfully launched Lean in Circles, as support groups for women within the organization. She is also involved in The Boys & Girls Club and serves as a board member for The Cobb County School Foundation.
Company of the Year
Nationwide, named by Fortune as one of the "50 Best Workplaces for Diversity", promotes a diverse work environment that fosters innovation, inclusion, and engagement. With 19 Associate Resource Groups (ARGs), associates have development opportunities to help showcase their leadership skills for the future. An advocate for diversity awareness, Nationwide offers these associate-run groups around not only gender, ethnicity and sexual identification, but also commonalities such as the military and pets! Nationwide's commitment to developing and promoting women was the pre-cursor to the All Women's ARG. Their mission is to provide professional development, mentoring and networking for all women in order to drive stronger business results at Nationwide. The Women in Ag committee was developed in 2015 to deliver educational, community and social events for those women (and men) passionate about agribusiness. Through varying mentoring and networking opportunities, associates are able to meet other associates and leaders from across the company where they may be able to help support business initiatives, learn about operating strategies, share and implement creative ideas and participate in sponsored events. It's no wonder Nationwide has been listed as one of Fortune's "100 Best Companies to Work For" three years in a row.
Caren Ayala

Texas Tech University | Master in Agribusiness | Sponsored by Global Talent

Amanda Clymer

Kansas State University | Masters in Agricultural Economics | Sponsored by Rabobank

Kristin Day

Tennessee State University | BS in Agricultural Sciences | Sponsored by Cargill

Anna Grace Goode

University of Georgia | BS in Agriculture-Agribusiness | Sponsored by CadenaBio

Mandy Guo

Texas A&M | Master of Agribusiness | Sponsored by Novus Intl.

Maria Ramirez Lopez

Texas A&M | Master in Agribusiness | Sponsored by Nationwide

Jaime Luke

University of Missouri | BS-Agricultural Economics | Sponsored by Agrex

MaCie Moore

Indiana University-Bloomington | Master of Public Affairs | Sponsored by Intrexon

Tracy Obi

Texas A&M | Master of Agribusiness | Sponsored by CadenaBio

Kristina Schammel

Indiana University | Master of Public Affairs & Environmental Science | Sponsored by Intrexon

Braxton Simpson

Tennessee State University | BS in Agricultural Sciences | Sponsored by Cargill

Priyamvadha Sivakumar

Texas A&M University | Master of Agribusiness | Sponsored by HighQuest Group

Ryan Smith

Tennessee State University | BS in Agricultural Sciences | Sponsored by Cargill

Akiliyah Sumlin

Tennessee State University | BS in Agricultural Sciences | Sponsored by Cargill

Emily Wisely

University of Delaware | BS-Pre-Veterinary Medicine & Animal Biosciences | Sponsored by HighQuest Group