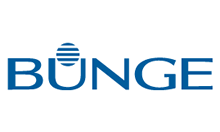 Risk Management Consultant, INTL FCStone Financial Inc.
Cassie joined Risk Management Incorporated, now part of INTL FCStone Financial Inc., FCM Division, in 2004 to facilitate the expansion of the company's product offerings. Since her inception, she has helped to cultivate and define the company's consulting, software, and execution services to better meet the needs of clients. She also assists in hedge strategy execution, futures and OTC account facilitation, and market research for the company's agriculture as well as energy client base. Cassie holds a BS from the University of Illinois in Urbana-Champaign. Ranking number one in her college graduating class, she was a recipient of the Bronze Tablet, the University's highest academic honor.
VP and COO, U.S. Grains Council
Kimberly Atkins serves as the vice president and chief operating officer (COO) for the U.S. Grains Council, a non-profit organization that promotes the global use of U.S. barley, corn, sorghum and related products worldwide including ethanol and distiller's dried grains with solubles (DDGS). In this capacity, Atkins oversees the daily operations and management of the Council including oversight of the Council's strategic plan. Atkins worked for the Council from 2005 to 2011, serving in many roles including communications coordinator, executive assistant and manager of international operations. From 2011 to 2012, she served as the consulting projects manager for World Perspectives Inc., a Washington, D.C., based agricultural consulting firm. She returned to the Council in 2012 as director of global programs. Atkins is a graduate of the University of Montana and holds a degree in political science and communication studies. She grew up on a barley, wheat and canola farm in northern Montana. The Council is a private, non-profit partnership of agribusinesses and producers committed to building and expanding international markets for U.S. feed grains and ethanol. The Council has 10 international offices that oversee programs in more than 50 countries. Support for the Council comes from its producer and agribusiness members and the U.S. Department of Agriculture's Foreign Agricultural Service (FAS) through programs authorized in the U.S. farm bill.
Vice President, Look East
As Vice President at Look East, Roxi Beck brings nearly 15 years' experience working with clients across the food system. She works with farmers, toxicologists, registered dietitians, corporate executives, restaurateurs, non-profits, even consumers, to share the unique stories of those involved in food and farming. While her story started on a Minnesota dairy farm – where she drank whole milk and tended to a barn of calves daily – she and her Prince Charming started their careers and happily ever after in Des Moines, Iowa. Now, she loves helping clients thrive by digging into and sharing research, delivering communications training, connecting people, and developing digital, stakeholder engagement and organizational strategies.
Senior Vice President, Chief Communication Officer, Intrexon
Jack Bobo serves as the Senior Vice President and Chief Communications Officer for Intrexon, a synthetic biology company developing revolutionary solutions to the world's most pressing problems--in food, energy, and health. In 2015, he was named by Scientific American as one of the 100 most influential people in biotechnology today. He joined Intrexon from the U.S. Department of State where he worked for thirteen years as a senior advisor on global food policy, biotechnology and agricultural trade. He is an accomplished communicator, having delivered more than 300 speeches on the future of food, the role of science and technology in feeding the world and how to build consumer trust. Prior to his career at the U.S. Department of State, he was an attorney at Crowell & Moring LLP. He received a J.D., an M.S. in Environmental Science, a B.A. in psychology and chemistry and a B.S. in biology from Indiana University.
Partner & Co-Leader, Global Agriculture, Food & Beverage Industry Group, K&L Gates LLP
Marisa Bocci is a partner with K&L Gates LLP, and is the co-lead of the firm's Global Agribusiness, Food and Beverage group. Her practice focuses on real estate matters in commercial real estate, hospitality and agricultural sectors. In addition to her work on real estate matters, Ms. Bocci also represents clients on agribusiness M&A transactions. Prior to her role at K&L Gates, she was in-house counsel at a private client investment office. While in-house, she handled legal matters for an international portfolio of agribusiness assets, including direct farming operations, grain elevators, and food processing companies. She is admitted to the Washington State Bar and the New York State Bar.
V.P. Communication & Public Relations, Inari Ag
Julie works to champion her grandfather's legacy and lend a voice to his desire to see more successful collaborative partnerships between the public and private partnerships in order to ensure the advancement of innovation and technology in agriculture. Julie hopes that through her efforts and in honor of her grandfather's legacy, we will all recommit ourselves to educating, mentoring and training the next generation of "hunger fighters" who will continue Dr. Borlaug's work to end hunger and eliminate poverty. Julie speaks often about the Borlaug Legacy, the need for research and technology in agriculture as well as youth and innovation. She serves on several boards and advisory councils including · FarmLink · Thought For Food Challenge · Planet Forward- George Washington University · Community for Zero Hunger · And more!
Global Lead for External Affairs, Global Inclusion & Diversity, Cargill
Ashlee Davis is the Global Lead for External Affairs within the Global Inclusion & Diversity function at Cargill. In this role she is responsible for developing strategies that position Cargill as a global leader in Inclusion & Diversity ensuring that Cargill's external brand across more than 70 countries is one consistent with being an "employer of choice" for diverse populations. Previous to Cargill, Ms. Davis served for 6 years in the Obama Administration both within the White House and as a Presidential Political Appointee at the U.S. Department of Agriculture where her roles included White House Liaison and Senior Advisor to the Assistant Secretary for Civil Rights. In 2014 she was recognized as 100 Black LGBTQ Emerging Leaders to Watch and has served as a law clerk at University Legal Services of Washington D.C. Ms. Davis holds a B.A. in Politics & Philosophy from the University of Pittsburgh and Juris Doctor from the Howard University School of Law. She is a native of Nashville, TN and a proud member of Zeta Phi Beta Sorority Inc.
Partner, Global Agribusiness Industry Leader, Ernst & Young LLP
Rob is the global leader of Ernst & Young LLP's Agribusiness sector, focusing on strategy, transformation and M&A for clients in the agribusiness and food sectors. As Ernst & Young LLP's Global Agribusiness Industry Leader, he is at the forefront of industry issues and works directly with executives to optimize their approach in the global markets. Rob's experience ranges from growth strategy to operating model design and digital innovation across the agriculture value chain. He works directly with executives in the design and implementation of the appropriate operating model for their business, including strategy/portfolio management, marketing/merchandising, precision agriculture, operational areas and back-office efficiency. Rob has also been involved in designing transformation and integration strategies for clients that recently acquired new companies or needed to more effectively integrate previous acquisitions.
Risk Management Consultant, INTL FCStone Financial Inc.
As a Grain Risk Management Consultant, she works with grain elevators, grain farmers, as well as livestock producers to help them manage the risks that they face in the commodity futures markets. Bailey married her husband Nick in September 2011, and they welcomed their first daughter, Parker in June 2015. They reside in Deshler, Ohio where they crop farm and co-own a large custom hay and straw baling business. Bailey Elchinger was born and raised on a small family hog operation in Coldwater, Michigan. Bailey exhibited livestock at local, state and national events while growing up and was very active in both 4-H and FFA. After high school, Bailey served as a Michigan FFA state officer and attended Michigan State University majoring in Agribusiness Management. Bailey had numerous internships in the grain merchandising industry prior to graduation and started full time with INTL/FCStone in May of 2011 in the Bowling Green, Ohio office.
Group Executive Vice President and Chief Operating Officer, Land O'Lakes
Beth Ford has spent the last several years negotiating the changing dynamics of the agri-food business as Land O'Lakes Group EVP and COO. In addition to heading both the Dairy Foods and Animal Nutrition businesses, Beth has overall responsibility for supply chain, R&D, IT and operations. In an era where farmers' profitability is challenged and policy changes and increased consumer interest could potentially impact every aspect of their business, Beth has a unique insight into the industry. She'll give her perspective on the issues and why she believes Ag is still a great place for women, in addition to some tips on how preparation, confidence, and resilience are the keys to success.
Managing Director of Capital Markets Division, CoBank
As managing director for CoBank's Capital Markets division, Jacquie Fredericks leads a team developing credit structures and syndication strategies that enable the bank's customers to finance their business plans. With more than 15 years of capital markets experience in securitization, leveraged finance and investment grade credit, her main focus remains originating, structuring and distributing syndicated debt. Working out of the bank's national office in Denver, Ms. Fredericks also advises relationship managers across the United States as they provide financial solutions to bank customers. The founding chair of CoBank's Finance Center of Excellence, she is committed to promoting capital markets research and price discovery, providing market-driven transactions for the benefit of CoBank's customer-owners. Ms. Fredericks earned a bachelor's degree from Bowdoin College and an MBA with an emphasis in finance from the University of Colorado.
Courtney Gaine, Ph.D., RD
President and CEO, The Sugar Association, Inc.
Courtney Gaine, PhD, RD, is the President and CEO of the Sugar Association in Washington, DC. The Sugar Association represents sugar beet and sugarcane growers, processors, and refiners in the United States. Prior to this appointment in January 2016, Dr. Gaine served as the Vice President of Scientific Affairs at the Association. Dr. Gaine previously served as senior science program manager at The North American branch of the International Life Sciences Institute, a public non-profit scientific foundation that advances the understanding and application of science related to the nutritional quality and safety of the food supply. Prior to ILSI, Dr. Gaine held positions of a project director, nutrition, and wellness, at the non-profit organization Convergence and as a science manager at FoodMinds, a public relations firm.
Director Business Process Improvement, AGCO Corporation
Peggy Gulick currently serves as Director of Business Process Improvement for the agricultural equipment sector. She has over 20 years of experience in consumer products and manufacturing industry. As a plant leader of AGCO's Production Systems (Lean) and Information Technology teams and strategies, Ms. Gulick leads the organization through business partnered initiatives to continuously improve productivity, quality, safety, and cost. Prior to this position, Ms. Gulick spent 16 years advancing comprehensive and sustainable solutions in global Enterprise Resource Planning Systems in the sporting consumer goods industry. She has received numerous awards including the Manufacturing Institute STEP award for leadership in technological advancements and contribution in 2014. In 2015, Ms. Gulick chartered the Women in Manufacturing Chapter in Minnesota while holding an active position on AGCO's AGWN (AGCO Global Women's Network) Global Steering Committee. Most recently, she has led a team of out-of-box thinkers and ambitious partners in the implementation of wearable technology solutions on the manufacturing plant floor.
Global Cotton, Wheat, and Specialty Crops Technology Lead, Monsanto Company
Shannon Hauf is Global Technology Lead for Cotton, Wheat, and Specialty Crops at Monsanto Company, with accountability for the portfolio strategy. Shannon joined Monsanto in 2003 as part of the U.S. commercial field sales and technical organization, followed by a move into product management where she focused on leading efforts in managing the challenges of glyphosate-resistant Palmer pigweed and coordinated cross-organizational efforts to launch the Roundup Ready Plus program and Roundup Ready Xtend Crop System. Shannon is a member of the Management Advisory Council consisting of Monsanto's executive leaders. Shannon serves on the Board of Directors for Innovative Seed Solutions, LLC and Monsanto Citizenship Fund. She is a sponsor for Women in Technology and sits on the United Way Women's Leadership Team. Shannon is a mentor with Global Giveback Circle and serves as a 4-H Leader.
Vice President Global Education, INTL FCStone Financial Inc.
Richard Jelinek is Vice President Global Education at INTL FCStone Financial. His primary responsibility is the development of price risk management programs and materials on Agricultural Futures, Options and OTC markets. Richard's professional tenure includes 34 years at the CBOT and CME Group, where he focused on price risk management training in Europe, Asia, Middle East, Latin America and the United States. His target audiences during his educational career included producers, merchandisers, feed manufacturers, women in agri-business, lenders, food processors, importers, and exporters. Although his main focus is commercial hedgers, he also developed materials for the speculative side of the markets. Additionally, he served as an Adjunct Professor at Moraine Valley College in the English as a Second Language department. Mr. Jelinek's Bachelor of Science degree in Agricultural Economics from Southern Illinois University and Master of Science degree in Agricultural Economics from the University of Georgia were preceded by a four-year tour in the United States Navy.
Kendall Jones has served as the President and Chief Executive Officer since July of 2017. She previously served as Executive Vice President and COO for eight years. Since coming to ProAg in May of 2006 she has been responsible for Standard Reinsurance Agreement implementation and maintenance; training, reinsurance, named peril and crop hail products, underwriting procedures and controls, and the day-to-day operations of the Regional Offices and their support teams. Prior to coming to ProAg Kendall began her crop insurance career in 1995 in the finance and underwriting departments of one of the largest crop insurance companies in America. Her Master's in Business Administration and Bachelor of Science degrees are from the University of South Dakota. Currently, Kendall serves on the Board of Directors for Producers Ag Insurance Group; as well as the Board of Directors at National Crop Insurance Services.
Noushin Ketabi is a Co-Founder of Vega Coffee, the first online marketplace for farmer roasted coffee. She leads Vega's operations, product development, and branding. Noushin is a certified coffee roaster and licensed Q Grader—a professionally trained cupper accredited by the Coffee Quality Institute to grade Arabica coffee. Prior to Vega, Noushin served as a Senior Regulatory Analyst for the California Public Utilities Commission, and completed a Fulbright in Nicaragua on its renewable energy policy framework in 2011. She earned a joint J.D./M.A. in International Political Economy and Development from Fordham University and a B.A. from the University of California at Berkeley, with honors. Noushin is on a mission to create a more equitable coffee supply chain.
President and CEO, United Farmers of Alberta
Carol is a proven leader who has grown up in and dedicated her career to agriculture. She has more than 23 years of co-operative, finance and business experience. Prior to joining UFA, Carol was senior vice-president and general manager of a business unit at Land O'Lakes Inc. with US$1.8 billion of annual revenue. Over 16 years, her positions with Land O'Lakes have included senior vice-president of Corporate Strategy and Business Development; the VP responsible for international growth; and the business controller. Carol, a certified public accountant with an M.B.A., also worked for an international accounting firm for two years. The rest of her career has been in agricultural co-operatives. Carol is committed to working with UFA's members, agents and employees to continue the strong co-operative history in Alberta and build a business that will position UFA to succeed in the local and global marketplace.
Nandini Krishnamurthy, Ph.D.
Senior Research Manager, DuPont Pioneer
Nandini Krishnamurthy, is Senior Research Manager, at DuPont Pioneer with accountability to develop targeted breeding applications using CRISPR/Cas technology in a variety of crops. The trait areas of focus include disease resistance, drought tolerance and improving yield stability. Nandini joined DuPont in 2008 and has broad experience in developing novel trait discovery strategies bridging experimental and systems biology. Her career in DuPont includes managing a global computational group and having responsibility as Site Lead for Pioneer AgBiotech at DuPont Knowledge Center, Hyderabad, India. Nandini earned her Ph.D. in plant cell biology & genetics from Texas A&M University, College Station and completed her post-doctoral training at the Plant Molecular Biology Lab in Rockefeller University, New York and at the Structural Phylogenomics group, University of California, Berkeley.
Alec received his Bachelor of Science degree in Honours Biotechnology from the University of British Columbia where started his first company, M Prep, focusing on pre-medical education. He ran M Prep for six years, capturing significant market share with top and bottom line growth. At M Prep, Alec launched innovative products that would become industry-standard among competitors. In 2014 Alec transitioned out of a full-time role with M Prep to attend Harvard Business School's MBA program. He spent a year at the MBA before leaving to pursue new startup ventures. He teamed up with co-founder Mardonn Chua to launch Extem, developing novel stem cell technologies for tissue engineering research. Mardonn and Alec later identified an opportunity to craft wines from their individual molecular components, and the two founded Ava Winery where Alec is currently CEO.
SVP Corporate Reputation and Director of Ketchum Purpose, Ketchum
Monica leads Ketchum's Purpose Practice. This includes developing and executing communications campaigns and programs that are fully integrated with marketing and communications campaigns to build brands, strengthen corporate reputation and increase awareness and stakeholder engagement. Monica works with many global companies including J.P. Morgan Chase, Kohler, P&G, Whirlpool, several foundations, membership associations, and NGOs. Prior to this, Monica was the Deputy Director at the United Nation's World Food Programme (WFP). During her tenure at the U.N., Monica forged worked with host of global, regional and local companies in the areas of, food/nutrition security and food safety, supply chain, water, sanitation, and technology. While at the U.N., Monica developed public-private partnerships with global companies including Pepsi-Co, Yum! Brands, Unilever, UPS, Kraft and others.
Head, U.S. Seeds Customer Marketing, Syngenta
Teresa McNeal is the Head of US Seeds Customer Marketing with Syngenta, a seeds and crop protection company serving the needs of customers globally. A 19-year veteran at Syngenta and its legacy companies, Teresa has served throughout her career in sales and marketing. Teresa has used her talents and customer focus to fuel her passion for agriculture and feeding a growing population. After graduating Northwest Missouri State University, she began her career as a sales representative in Southern Illinois, following which, she moved to Greensboro, North Carolina, to manage the company's North America e-business communications. Teresa served as the first and only District Sales Manager for a number of years - today, there are four. Over the years, Teresa held a number of sales and marketing management roles. Teresa is a champion for the company's diversity and inclusion initiative and serves as a mentor to numerous young talents in sales and marketing.
Founder and CEO, Gro Intelligence
Sara Menker is the founder and CEO of Gro Intelligence, a technology company focused on the global food and agriculture markets. Through Gro, users can extract powerful insights and access predictive modeling at a scale never before possible. By funneling petabytes of data into a powerful, singular experience, Gro Intelligence enables a comprehensive, holistic, and timely picture of global food and agriculture. Prior to founding Gro, Menker was a Vice President in Morgan Stanley's commodities group. She began her career in commodities risk management, where she covered all commodity markets, and subsequently moved to trading, where she managed an options trading portfolio. Menker is a Trustee of the Mandela Institute For Development Studies (MINDS) and a Trustee of the International Center for Tropical Agriculture (CIAT). Sara was named a Global Young Leader by the World Economic Forum and is a fellow of the African Leadership Initiative of the Aspen Institute.
Partner, Faegre Baker Daniels
Gretchen Miller Busch is a partner with the international law firm of Faegre Baker Daniels and is based in its Denver office. She is co-leader of the firm's national food and agribusiness industry team. Her clients include global leaders within the agribusiness industry, from agricultural products and crop inputs to protein processing and distribution. Gretchen's personal practice focuses on sophisticated commercial real estate transactions, with an emphasis on national corporate real estate services. She advises large regional and national corporate users of commercial and industrial real estate on the management of their corporate real estate portfolios. Core services include representation of clients in lease negotiations, acquisition of new land and buildings for business expansion or relocation, divestment transactions, sale-leaseback transactions, and integration of assets and properties acquired through merger and acquisition transactions.
Partner, U.S. Head, Agricultural Finance, DLA Piper LLP
Arleen Nand is a finance partner at DLA Piper LLP, one of the world's largest law firms. DLA Piper has over 4,000 lawyers located in more than 30 countries and 90 offices throughout the Americas, Asia-Pacific, Europe and the Middle East. In recent years, Arleen has structured, drafted and negotiated over $25 billion of syndicated loan and project financings. She has served as lead counsel on numerous financings in the agribusiness industry, including cross-border credit facilities, syndicated loan transactions, asset-based and cash flow financings, convertible debt facilities, joint venture financings and senior and mezzanine transactions financings. Arleen is a member of DLA Piper's Financial Services Industry Steering Committee. Additionally, in her capacity as the U.S. Head of the firm's Agricultural Finance Practice, Arleen actively participates in many agribusiness trade organizations, writes for industry publications and speaks both domestically and internationally on agribusiness finance issues.
Director, Customer Strategy of US Crop Protection, BASF Corporation
Debra Pickett is responsible for overseeing the customer strategy activities for the U.S. Crop Protection business. Deb started her career as a registered nurse working in pediatric oncology before moving into a career within the pharmaceutical industry. She joined the agricultural division of BASF in 2010. Deb has extensive experience in organizational development, strategic planning, and commercial effectiveness. She has a proven track record of analyzing an organization's critical business requirements, identifying deficiencies and potential opportunities, and developing innovative cost-effective solutions for enhancing competitiveness and driving business results.
Executive Vice President, American Farm Bureau Federation
What's this item about? What makes it interesting? Write a catchy description to grab your audience's attention..Julie Anna Potts is the executive vice president of the American Farm Bureau Federation. Potts oversees the strategic direction and all operations of the nation's largest agricultural organization, as well as the American Farm Bureau Foundation for Agriculture. The AFBF Board of Directors elected Potts to her position in October 2011. She previously held the position of senior executive director for operations and development. From 2009 until 2011, Potts was chief counsel for the U.S. Senate Committee on Agriculture, Nutrition, and Forestry, serving under Chairman Blanche Lincoln of Arkansas. Potts previously served as AFBF general counsel, from 2004 until 2009. For several years before joining AFBF, she was in private practice and served as AFBF outside counsel beginning in 2000.
Undersecretary of Rural Development, Mexico
Mely Romero Celis is originally from Cuauhtémoc, Colima. She holds a bachelor´s degree in Public Accounting and in Secondary Education with emphasis in Mathematics, both from the University of Colima. She was granted with a Fulbright Scholarship to study a postgraduate degree at Columbia University in New York, where she earned a master's degree in Mathematics' Education. Her passion for public and legislative service led her to became Senator in 2012, her initiatives in favor of equality of opportunities and inclusion of women in the agricultural sector, the development of the family and health. In April 2016, by invitation of the President of Mexico, Enrique Peña Nieto, she took over the responsibility as Under-Secretary for Rural Development of the Secretariat of Agriculture, Livestock, Rural Development, Fisheries and Food (SAGARPA). She was the first woman to reach this position, putting topics as inclusion of women and the importance of young people in productive areas of the agricultural sector, in the center of her work.
Transportation & Export Infrastructure Lead, Illinois Soybean Association
Vice President, Transportation/Trade with marketing, strategy & comm's firm FLM+ (aka F.L.M. Plus), an independent subsidiary of Land O'Lakes. In this capacity, he primarily serves the Illinois Soybean Association in a staff augmentation role, as Transportation and Export Infrastructure Lead. Scott has over 25 years of experience in global trade and transportation planning, shipping and freight infrastructure evaluations, assessing economic impacts, writing and preparing reports, business plans, leading projects and programs to assess, study and report on container intermodal as well as bulk multimodal freight operations.
Diversity & Inclusion Consultant, Buffalo Wild Wings
Kelly Stevens is the Diversity and Inclusion Consultant at Buffalo Wild Wings. Prior to her time at BWW, Kelly worked in D&I at both Ameriprise Financial and Best Buy. She is currently responsible for the strategy, planning, implementation, and leading of all D&I programs and initiatives at B-Dubs. Since her arrival, Kelly has led the effort to launch Team Member Diversity Networks (LGBT and military/veteran) as well as 9 Regional Women's Field Leadership Forums and the Home Office Women's Leadership Forum which are "spin-offs" of the National Women's Field Leadership Forum (WFLF). Forums focus on Leadership Development, Education and Awareness, Community Connections, and Business Impact. Approximately 400 women are part of the Leadership Forums offered at Buffalo Wild Wings to help further their career and build their networks.
President, Transition Point Business Advisors
Rena Striegel is an internationally recognized business coach and consultant with more than 20 years of experience working directly with farmers, ag leaders, senior executives and entrepreneurs to identify and implement strategies that create growth and profitability. In her role with Transition Point Business advisors, she leads client projects in the areas of succession and continuity planning, strategic planning and employee/leadership development. A majority of her current clients are large family owned farm operations and agribusinesses. In addition to working with family owned farms and businesses, she has worked with management teams of international organizations like Business Network International (BNI), Xerox, Project Management Institute, Northwestern Mutual, United Way, Magna Corporation and many others improve their overall performance through clear executable strategies and higher employee contribution.
Enterprise Brand Strategy Director & CHS Women in Leadership, CHS Inc.
As director of enterprise brand strategy, Kristine Thompson has led brand strategy, digital strategy, publications and corporate advertising for Fortune 100 company, CHS. She oversaw the strategic marketing, brand management and advertising for multiple businesses within CHS including its 50+ locally controlled, company-owned cooperatives in US and Canada, CHS Sunflower and CHS Nutrition as well as CHS Aligned Solutions and wholly-owned subsidiaries CHS Capital, CHS Hedging and CHSInsurance. Thompson has provided business and brand strategy consulting with leading cooperatives across the country to help them determine their strategic company position, brand creation and business-building strategies. She currently leads enterprise strategy efforts for the Human Resources team.Thompson began her career in the cooperative system in the Crop Protection Division of Cenex/Land O'Lakes Agronomy Company in 1994. She holds a Bachelor of Science degree in Business Administration from the University of Wisconsin – River Falls. Thompson is an accredited business communicator through the International Association of Business Communicators (IABC).
Senior Vice President, General Counsel and Corporate Secretary, Compass Minerals
Diana Toman joined Compass Minerals as SVP, General Counsel and Corporate Secretary in November 2015. She is responsible for directing the organization's legal affairs an the leader of the company's Diversity and Inclusion and Sustainability initiatives. Ms. Toman has previously served as VP, Strategy and General Counsel, Asia Pacific and Africa, for General Cable Corporation, a Fortune 500 company, based in Thailand. Her experience includes multiple roles in senior management at Gardner Denver, Inc. and Waddell & Reed, Inc. Ms. Toman earned her juris doctorate from the University of Kansas School of Law and her M.B.A. and B.A. from the University of Missouri-Kansas City. Ms. Toman serves on the Kansas Bar Association's Board of Governors, Kansas City Repertory Theatre Board of Directors, and Secretary of the Aubrey Bend Middle School PTO.
Information Technology Security Manager, Crop Production Services
Michael joined Agrium in 2001 as part of the networking team, but it didn't take long for him to find the right fit for his interests and skills as part of the IT Security group. In 2003, Michael created and implanted the Cyber Security program across Agrium, and continues to oversee this area for all facets of the organization. "I love my job and still find it exciting," says Michael. "The nature of cyber security is incredibly dynamic and constantly evolving. You need to be able to learn and adapt in a constantly dynamic threat landscape." Michael's passion for cyber security does not lessen when he's away from the office, and he tries to make sure that the lessons taught at work are carried home with employees into their personal digital lives. Michael has been happily married for over 14 years and has two small children. He enjoys traveling and spending time with his family, as well as mountain biking, racquet sports, and – no surprise here – recreational hacking.
Growing up on her family's farm near Creighton, Nebraska, little did Maria realize her career path would lead to a management position as CEO of VistaComm, a marketing communications firm in Sioux Falls, South Dakota. With VistaComm for 19 years now, Maria previously served as the company's vice-president, chief financial officer and chief operations officer. A certified public accountant, she's a graduate of the University of South Dakota's College of Finance and Business Administration. Maria's sales, inbound marketing, creative, digital, web/mobile teams appreciate her innovative and strategic ideas for clients, most of whom are agribusinesses, including cooperatives. Committed and professional, Maria's personal objective is to make certain clients are top-of mind in their marketplace, and positioned as the ultimate experts in their field.
U.S. Commercial Leader - Crop Protection, Dow AgroSciences
Susanne is the US Commercial Leader of the Crop Protection Business. Prior to being named Commercial Leader, Susanne was the Marketing Director for Crop Protection. She was previously a Global Business Leader for the Range and Pasture and Industrial Vegetation Management Herbicide Business and a Global Business Leader for the Seeds and Traits business. She held multiple roles in sales and marketing including sales manager for the UK and Ireland. Susanne is a member and past chapter president of P.E.O. (philanthropic education organization for women). She is also a member of the Delta Delta Delta Foundation undergraduate scholarship committee and Women for OSU. She is currently on the Board of Directors of Indiana Humanities, Crop Life America, and will be 2018 Chairman of the FFA Foundation Sponsors Board. Susanne earned degrees in Agricultural Economics and Accounting from Oklahoma State University, and a Master of Science in Agricultural Economics from Texas A&M University.
Please reload
Available presentations from the 2017 Summit can be found below by clicking a speaker's name. The presentation password an be found in your event guide and on the WIA 2017 mobile app. Questions? Email cvita@highquestgroup.com .
Tuesday, September 26, 2017
Wednesday, September 27, 2017
Can Agriculture Save The Planet Before It Destroys It?
Jack A. Bobo, Senior Vice President, Chief Communications Officer, Intrexon
​
Transporation and Logistics in 2017
Scott J. Sigman, Transporation & Export Infrastructure Lead, Illinois Soybean Association
​
AgLaw Ask me Anything! (Slides Not Available)
Marisa Bocci, Partner, K&L Gates LLP
Gretchen Miller Busch, Partner & Co-Leader, Food & Agriculture Industry Team, Faegre Baker Daniels LLP
Arleen Nand, Partner, U.S. Head of Agricultural Finance, DLA Piper LLP
​
B2B Marketing Trends (You Can't Afford to Ingore)
​
Crop Insurance - What You Need to Know
Kendall Jones, President & CEO, ProAg
​
CRISPR and How New Tech will Affect Ag
Shannon Hauf, Global Cotton, Wheat & Specialty Crops Technology Lead, Monsanto Co.
​
How to Sell Anything to Anyone
Teresa McNeal, Head of U.S. Seeds Customer Marketing, Syngenta
​
Being Cyber Smart: Protecting Your Online Identity at Home and Work
Michael Vaidya, Information Technology Security Manager, Crop Prodution Services
​
Make Your Purpose Work for You
Monica Marshall, SVP Corporate Reputation & Director of Ketchup Purpose, Ketchum
​
How Mergers & Acquisitions Will Change the Landscape of Ag
Rob Dongoski, Partner, Global Agribusiness Industry Leader, Ernst & Young LLP
​
Three Steps to Winning to Complex Conversations
​
Integrating into a New Leadership Role
Carol S. Kitchen, President & CEO, United Farmers of Alberta
​
Managing Merger Stress and Other Ways to Lead Through Change
Rena Striegel, President, Transition Point Business Advisors
​
Ag Innovation Hour sponsored by BASF
Moderator: Debra Pickett, Director of Customer Strategy, BASF
Panelists: Peggy Gulick, Director Business Process Improvement, AGCO Corporation
Noushin Ketabi, Co-Founder, Vega Coffee
Nandini Krishnamurthy, Ph.D., Senior Research Manager, DuPont Pioneer
​
Collaboration for Innovation (Slides Not Available)
Julie Borlaug, VP of Communications & Public Relations, Inari Ag
Thursday, September 28, 2017
2018 Farm Bill and the Current Administration's Effect on Agriculture
Julie Anna Potts, Executive VP, American Farm Bureau Federation
​
The Importance of Trade for U.S. Agriculture
Kimberly Atkins, Vice President and COO, U.S. Grains Council
​
Transforming the Workplace (Slides Not Available)
Moderator: Kristine Thompson, Director of Enterprise Brand Strategy, CHS Inc.
Panelists: Ashlee Davis, Global Lead External Relations, Global Inclusion & Diversity, Cargill
Kelly Stevens, Diversity & Inclusion Consultant, Buffalo Wild Wings
Diana Toman, SVP, General Counsel & Corporate Secretary, Compass Minerals
​
Executive Rountables (Slides Not Available)
Moderator: Jacquie Fredericks, Managing Director of Capital Markets Division, CoBank
Panelists: Courtney Gaine, Ph.D., RD, President & CEO, The Sugar Association
Sara Menker, Founder & CEO, Gro Intelligence
Susanne Wasson, U.S. Commercial Leader of Crop Protection, Dow AgroSciences
Faegre Baker Daniels LLP
Farm Credit East, ACA
ADAMA
AdFarm
Afgritech LLC
AgCareers.com
AGCO
AgCountry Farm Credit Services
AgFirst Farm Credit Bank
Agrex Inc.
AgriBank, FCB
Agricultural Utilization Research Institute
Agrinos
Agrium Inc.
AgTrax Technologies
Allianz Global Investors Capital
American Agri-Women
American Crystal Sugar Company
American Farm Bureau Federation
American National CattleWomen, Inc.
Animal Nutrition Systems
Ardent Mills
Arysta LifeSciences
Aurora Cooperatives
Ava Winery
Bader Rutter
BASF
Bose Public Affairs Group LLC
Brandt Consolidated, Inc.
Brownfield Farm Radio Network
Bryan Cave LLP
Buffalo Wild Wings
Bunge
Bushel
CadenaBio
Cargill, Inc.
Central Valley Ag
Ceres Solutions Cooperative
CF Industries
CFS
CGB Enterprises, Inc.
Charleston | Orwig
Chicago Council on Global Affairs, The
Christensen Farms & Feedlots
CHS
CME Group
Co-Alliance
CoBank
Coca-Cola Company, The
Compass Minerals
Compeer Financial
Conagra Foods
Consolidated Grain and Barge
Context Network
Cooperatives Farmers Elevator
Countryside Cooperative
Crop Production Services
Cultura Technologies
Dairy Management
Deloitte & Touche LLP
DLA Piper LLP
Dow AgroSciences
Duncanson Growers
DuPont Pioneer
Effingham Equity
Equity, The
Ernst & Young
Exacto, Inc.
Farm Journal Media
Farm Progress
Farmers Pride
FarmHer
FarmLogs
Farrell Growth Group
Fastline Media Group
Federated Co-operatives Limited
FMC
Foundation for Food & Agriculture Research
Full Circle Ag
Furst-McNess Company of Canada Ltd.
Gavilon Group, LLC
Gislason & Hunter LLP
Gold Star Dairy Farms LLC
Gro Intelligence
Global Talent Solutions
GROWMARK, Inc.
Harvest Land Co-op
Heifer International
Highland Family Farms
Harvard Business School
HighQuest Group
Holmes Murphy
Husch Blackwell LLP
Illinois Soybean Association
Inari Ag
Indiana University
ING Capital LLC
Innovation Center For U.S. Dairy
INTL FCStone
Intrexon Corporation
Iowa Institute for Cooperatives
Iowa State University Extension and Outreach
J.R. Simplot Company
Jamestown/Stutsman Development Corporation
JBS
K-Coe Isom
K&L Gates LLP
Kansas State University
Keithly Williams Seeds
Kellogg Company
Kemin Industries
Kennedy Rice
Ketchum
Kincanna & Reed
Land O'Lakes Inc.
Look East
Loveland Products
Mary Shelman Group
McGathey Commodities Broker Group
McKee, Voorhees & Sease, PLC
Meredith Agrimedia
Meros Consulting
Minnesota FFA Foundation
Minnesota Pork, Inc./C Larson Family Farms
Monsanto Company
National Crop Insurance Services
National FFA Foundation
National Pork Board
Nationwide
Nichino America
North Carolina Biotechnology Center
Novus International, Inc.
Ohio State University
​
OpenLink
Oregon State University
Pacificor LLC
Padilla
Patterson Companies, Inc.
Paul Dotterer & Sons Inc.
Paulsen
Pink Tractor Magazine
Pipeline Foods
Piper Jaffray & Co.
ProAg
Prosperity Consulting
Quarry Hill Dairy, LLC
Red River Farm Network
Rabobank International
Richardson International Limited
River Valley Cooperative
Romo Incentives Group
Seaboard Corporation
Security Seed and Chemical
Smithfield Foods, Inc.
Soil Basics Corporation
Solentra
South Dakota FFA Foundation
South Dakota Innovation Partners
South Dakota Wheat Growers
Standing Partnership
Stoel Rives LLP
Sugar Association, The
Sunrise Cooperative
Syngenta
T-Bar Dairy
Tennesse State University
TerraMar Ingredients, LLC
Texas A&M Agrilife Research
Texas A&M University
Texas Tech
Thunder Seed
Tonisity
Transition Point Business Advisors
Tyson Foods
UFA Cooperative Ltd.
United States Sugar Corporation
University of Delaware
University Economic Development
University of Florida
University of Georgia
University of Minnesota
University of Missouri
US Bank Food Industries
US Foods
US Grains Council
Vance Publishing
Valor Victoria
Vander Horst Dairies of Texas
Vega Coffee
Vertellus Holding LLC
Vetter Strategic Consulting
Vincit Group
VistaComm
Wells Fargo
Wenck
Westchester Agriculture Asset Management
Wheat Growers
WinField United
Zinpro Corporation
Zoetis
2017 DEMETER AWARD OF EXCELLENCE RECIPIENTS
Leader of the Year
Kelly Stevens is the Diversity and Inclusion Consultant at Buffalo Wild Wings. Prior to her time at BWW, Kelly worked in D & I at both Ameriprise Financial and Best Buy. She is currently responsible for the strategy, planning, implementation, and leading of all D & I programs and initiatives at B-Dubs. Her goal? Attract, develop, engage, and retain diverse talent throughout the organization, ensuring each and every BWW is an inclusive environment where everyone can be their very best. D&I is still a relatively young formalized function at B-Dubs so there is a lot to be done. Since her arrival, Kelly has led the effort to launch Team Member Diversity Networks (LGBT and military/veteran) as well as 9 Regional Women's Field Leadership Forums and the Home Office Women's Leadership Forum which are spin-offs of the National Women's Field Leadership Forum (WFLF). Forums focus on Leadership Development, Education and Awareness, Community Connections, and Business Impact. Approximately 400 women are part of the Leadership Forums offered at Buffalo Wild Wings to help further their career and build their networks. Kelly's love of people is her passion and this carries through in her work today. She lives in Shakopee, MN with her husband and two boys spending time learning about video games and cheering loudly on the football field.
Innovator of the Year
Summer Butler is the director for shopper marketing at The Coca-Cola Company where she is responsible for building the retail strategy for football & meals across a portfolio of brands. Summer joined Coca-Cola in 2011 after working with Georgia-Pacific on shopper insights, as well as The Nielsen Company. She has held several positions of increasing responsibility including commercial group director for the tea category, a role that was instrumental in propelling Gold Peak to double-digit growth in 2015, and manager of shopper insights. Summer is actively involved in the community. She spearheaded The Coca-Cola Women's LINC program where she successfully launched Lean in Circles, as support groups for women within the organization. She is also involved in The Boys & Girls Club and serves as a board member for The Cobb County School Foundation.
Company of the Year
Nationwide, named by Fortune as one of the "50 Best Workplaces for Diversity", promotes a diverse work environment that fosters innovation, inclusion, and engagement. With 19 Associate Resource Groups (ARGs), associates have development opportunities to help showcase their leadership skills for the future. An advocate for diversity awareness, Nationwide offers these associate-run groups around not only gender, ethnicity and sexual identification, but also commonalities such as the military and pets! Nationwide's commitment to developing and promoting women was the pre-cursor to the All Women's ARG. Their mission is to provide professional development, mentoring and networking for all women in order to drive stronger business results at Nationwide. The Women in Ag committee was developed in 2015 to deliver educational, community and social events for those women (and men) passionate about agribusiness. Through varying mentoring and networking opportunities, associates are able to meet other associates and leaders from across the company where they may be able to help support business initiatives, learn about operating strategies, share and implement creative ideas and participate in sponsored events. It's no wonder Nationwide has been listed as one of Fortune's "100 Best Companies to Work For" three years in a row.
Caren Ayala

Texas Tech University | Master in Agribusiness | Sponsored by Global Talent

Amanda Clymer

Kansas State University | Masters in Agricultural Economics | Sponsored by Rabobank

Kristin Day

Tennessee State University | BS in Agricultural Sciences | Sponsored by Cargill

Anna Grace Goode

University of Georgia | BS in Agriculture-Agribusiness | Sponsored by CadenaBio

Mandy Guo

Texas A&M | Master of Agribusiness | Sponsored by Novus Intl.

Maria Ramirez Lopez

Texas A&M | Master in Agribusiness | Sponsored by Nationwide

Jaime Luke

University of Missouri | BS-Agricultural Economics | Sponsored by Agrex

MaCie Moore

Indiana University-Bloomington | Master of Public Affairs | Sponsored by Intrexon

Tracy Obi

Texas A&M | Master of Agribusiness | Sponsored by CadenaBio

Kristina Schammel

Indiana University | Master of Public Affairs & Environmental Science | Sponsored by Intrexon

Braxton Simpson

Tennessee State University | BS in Agricultural Sciences | Sponsored by Cargill

Priyamvadha Sivakumar

Texas A&M University | Master of Agribusiness | Sponsored by HighQuest Group

Ryan Smith

Tennessee State University | BS in Agricultural Sciences | Sponsored by Cargill

Akiliyah Sumlin

Tennessee State University | BS in Agricultural Sciences | Sponsored by Cargill

Emily Wisely

University of Delaware | BS-Pre-Veterinary Medicine & Animal Biosciences | Sponsored by HighQuest Group